BODY REBOOT THE 21st CENTURY POSTURE!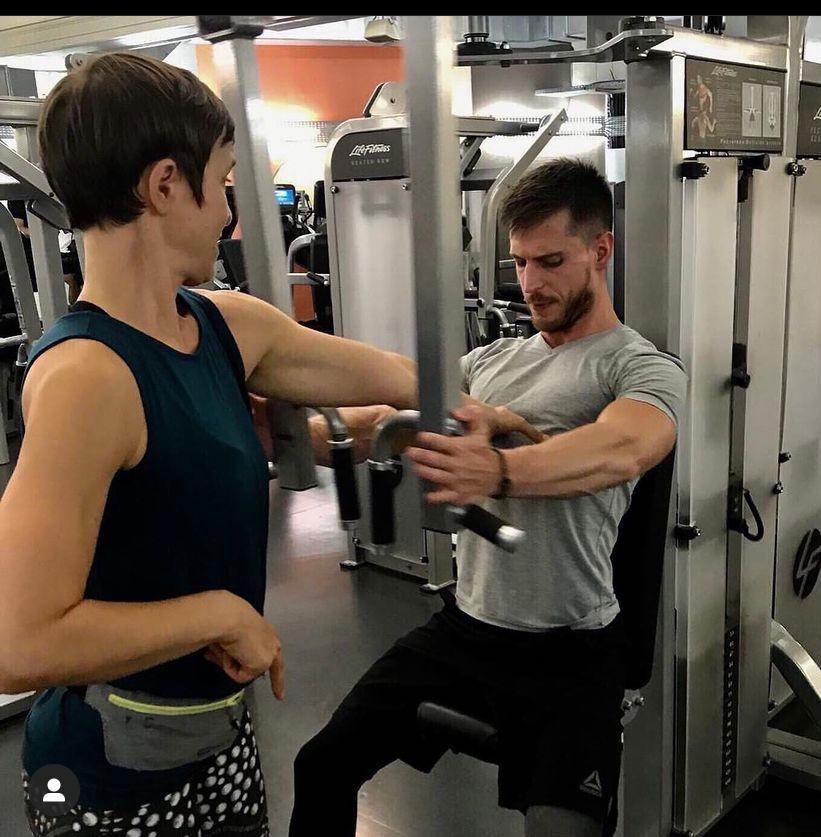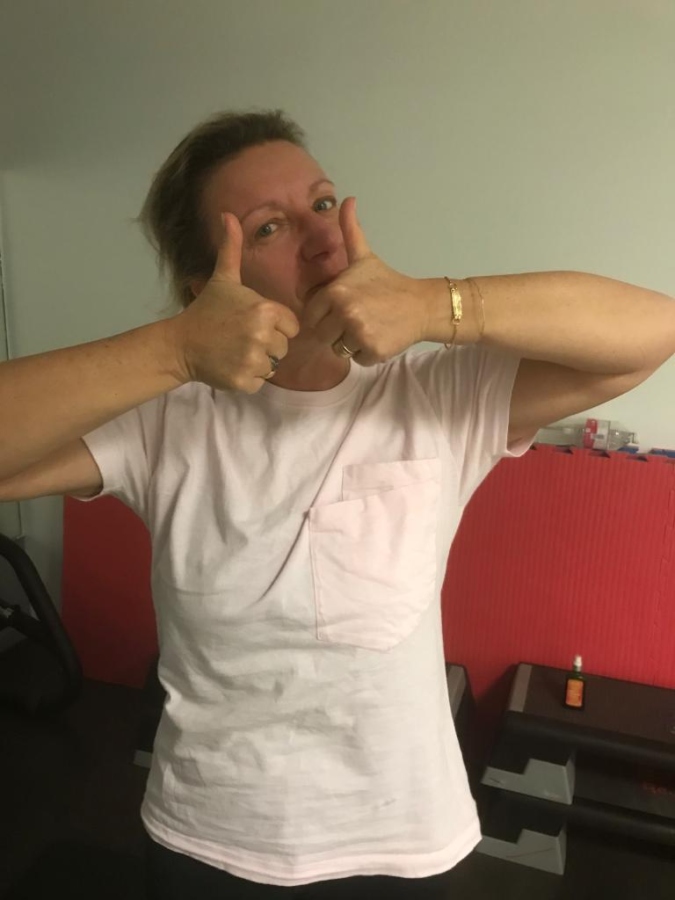 "My meeting with Mariana was a revelation for my body, for my well being and as a result for my life. I discover how to use and build the muscles in my body I had no clue about. Those which are hidden deep inside.

Thanks to her I also unlearned some postures, some positions I had been advised to adopt over the years to relieve the back pains I had.


I have changed the way I feed myself, and I drink more water than I used to.


In a nutshell, thanks to her listening, advice, her teachings, my body has changed.


No one can necessarily tell from outside, but I can feel it, it is stronger, fitter.


Mariana is my 'body shrink' and her analysis and meeting with her on a weekly basis make me feel better more and more every week.

She is unique, and I am so lucky I met her".
Anne Beuzeville's testimonial, stylist, Body Reboot student (personal training)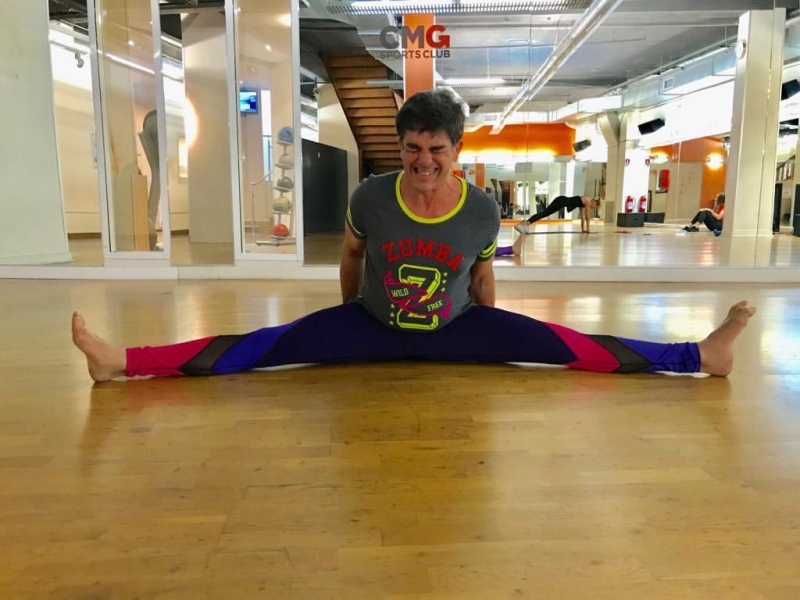 I have been working with Mariana for over a year now in order to learn how to make the split in every possible way and even though I managed to reach my goals with her ( have a look at the pic), this is not the purpose of my testimonial through those lines.

Right now for personal reasons I find myself with some professional difficulties which make my body really stiff.

Mariana, as much with her kindness as with her professional skills manages to open up my very locked and shrunken body and to carry out some very good training with me which makes me keeping on improving more and more, because she adapts constantly to me every sessions. She always knows how to adapt to the physical and psychological state of her students and therefore I give her a very big thank you.

The goal reached with her goes way beyond the simple fact of learning how to learn to do some simple stretching moves. I wish to specify that I have only been practicing stretching with her for 13 months at some quite intensive level but without any injury whatsoever.

To sum up, even if you find yourself going through some hard times, never give up your goals, since they will help you get out of this rough patch you are going through".
Alexandre Halfon's testimonial, 53 years old, lawyer, Body Reboot student (personal training)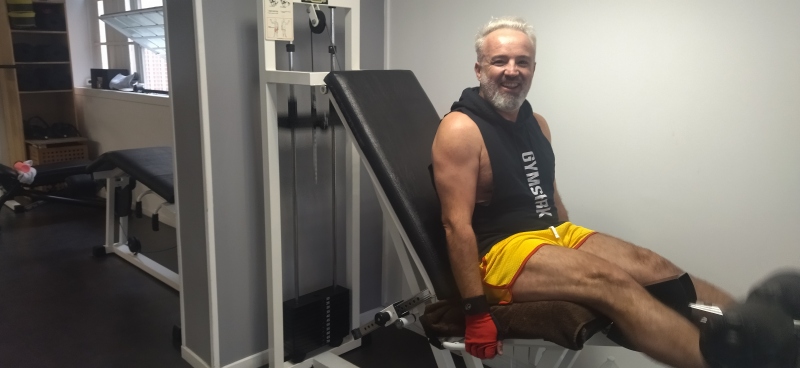 "Completely against traditional fitness clubs and not really confident with my body, I had given up going to the gym and practice.

And then all of a sudden, on some friends advice, I went to see Roumy from Body reboot.

I immediately got on well with her: her human qualities, but also her personality: dynamism, right sense of humor, generosity, empathy….

I got to feel comfortable and at ease very quickly and I got a great training follow up.

Roumy and Jessica work in perfect harmony with our body: its story, its mobility, the way each of us have to live and embody it, our body self-conscience but also the right or wrong image we have about it.

Training sessions are lively and creative.

We reconnect ourselves deep inside into the deepness of our muscles, each sessions is a gift I indulge myself into and a great repair…"
David's testimonial, 47 years old, stylist & life coach, Body Reboot student (personal training)
« You suffer from a tendinitis in your shoulder? Call Mariana right away!

I had suffered from a tendinitis for 3 months on my left shoulder and when you get that, you are usually given the usual following treatment : you need to go and see your GP, then you have to make an X-ray, then you are given some anti inflammatory treatment, and then you get prescribed some physiotherapist sessions which amounts to 50 euro not reimbursed for extra billing costs..The anti inflammatory med? = stomachache. The physiotherapist appointments? = 7 minutes every session, done speeding and with NO improvement whatsoever.. To sum it up, I could only picture myself living with this shoulder pain and forced to tie my bra from front forever. Not very appealing!

And then Mariana, that I had known for a long time, told me she would have a look at it and ABRACADABRA! In 4 sessions of massages including one with some chinese cupping sessions, my left arm got its mobility back and I am not in pain anymore.


This is no magic! She has been tracking the painful points and massaged them one by one, and then afterwards applied the cups to focus the action on all the painful trigger points. The result is amazing and I really want to say that this woman carries gold in her hands, she really has something to understand the body and its pains.. »
Dominique's testimonial, 68 years old, CNRS researcher, Body Reboot student (personal training)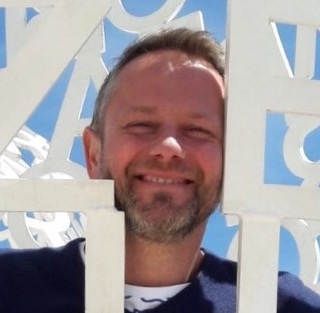 « I have been working with Mariana for several years now. I definitely chose Mariana when I saw her working with another student. Technique, precision, perfectionism and professionalism.


When I started the training with her, on top of all the things I mentioned before I met a wonderful woman, sensitive and very human who knows how to bring motivation and guide you to go beyond your limits.


With her, to lift weights just for the sake of it is not allowed. On the menu only right posture and gesture which in order to have an impact on the right muscular fiber and with 0 risk of injury.

Cherry on the cake, Mariana has this little bit of madness which spreads joy, and good mood on her way. Be careful, it is very contagious! »
Jean-Paul, 48 ans, Cinema Director, Body Reboot student
«The gym classes are ending since we are getting to the end of the year.. So my Dear Jessica, I could not leave for my vacation without giving you first a big thank you for all those good classes for which 3 words come right way to my mind:

« Stretching, good health, take-off ! »

'Stretching' and 'good health' go naturally together, and 'take-off' for you motivation which helps us to improve and do better every time and also for your smile and your kindness both rejuvenating and caring. »
Dominique M., student in group classes (Moving Forward club, Paris 16ème)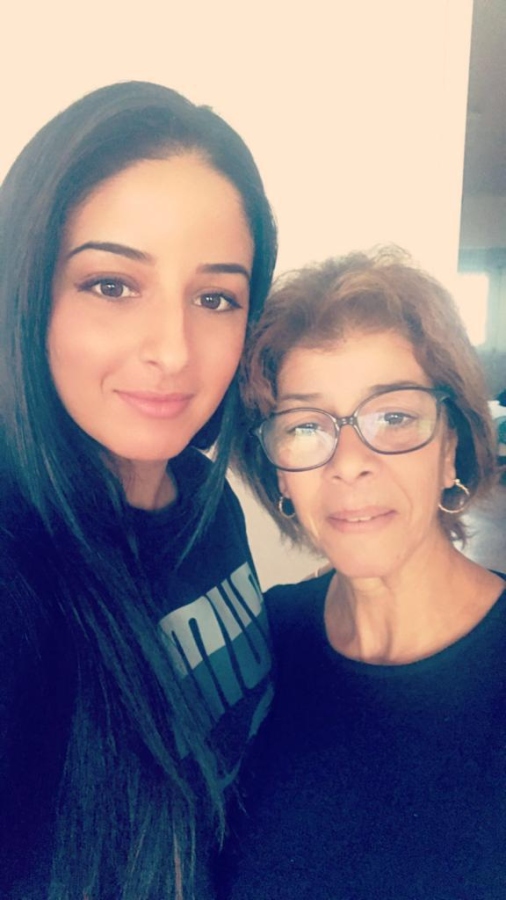 Good evening, I wish to say that my daughter is feeling better, the day after she was feeling a little bit sore but now, everything is gone! No more stiffness, and no more neck pain whatsoever! Thank you for all that you do, keep on like that and thanks to both of you! And a big bravo again!!
Malika Abokoy's testimonial for her daughter, Body Reboot student (personal training)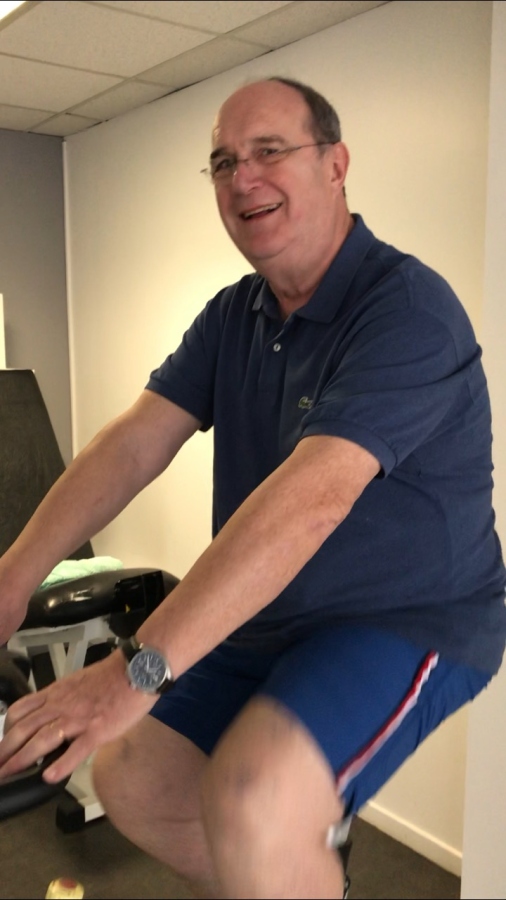 « Mariana is a real body pain control specialist and a starting point to a brighter life… She is a very practical person and has a lot of humility. She knew how to take me from « where I am » right now with so much respect regarding my physical body condition: painful and sore legs, stuck back and various inflammations in my body.

Step by step, after only a few stretching and massages sessions, I can now walk without pain and the pain in my back has almost disappeared. Long live those "little wins", victories every time!

Mariana has a real and great talent, coming along with, which is even more beautiful, a great sense of humour! And on top of that she is a real contagious sportswoman, meaning she managed to get me to love gym again. I can only recommend her vividly! »
Denis, Body Reboot student (personal training)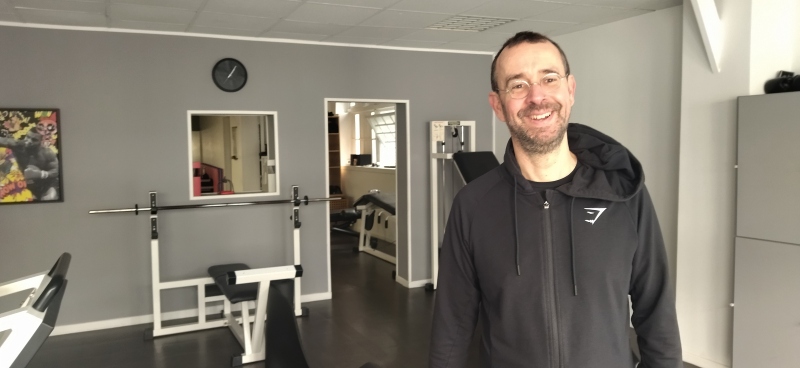 I spent 25 years working behind a screen on some IT stressful projects, and I found myself eventually in some unbearable physical pains, forced to stop for 8 months. After that I spent 4 years to discover the human body anatomy, to learn mindfulness meditation, to go and see various therapists, to learn how to let go, to unwind, to destress (still under way).


But my core muscles, my shoulders, my hips were still sore, undermining my daily life.. A friend of mine told me about a teacher who had an extraordinary flexibility an who could lay her chest on her knee. I thought that was not for me that I had a long way to go before getting there.


But I changed mum mind when I learned that she gave classes at the CMG fitness club. I was not committed to anything and it matched what I was looking for: to learn body stretching and how to do it the right way to relieve my sore and painful muscles.


After 3 months of taking her classes on a regularly basis, the pains related to my trigger points in my shoulders, and my thighs started to become more bearable. Sometime I even have some good days. I opened up to Mariana and Jessica with my remaining pains.


They took some actions with me.


My first victory was when my shoulders which were like « hung on a coat rack » agreed to go back down a little bit (that was a few weeks ago).


There are still some work to do with my hips and back (« he is spineless » they say..)


But I feel I am not being left alone like in my previous experiences, with those 2 women who know to take me from where I am, who have the words and know what to do so that I dont make the same mistakes again, I feel confident.


These are some very serious training sessions but they always happen in the best mood ever!
Antoine's testimonial, Body Reboot student (personal training)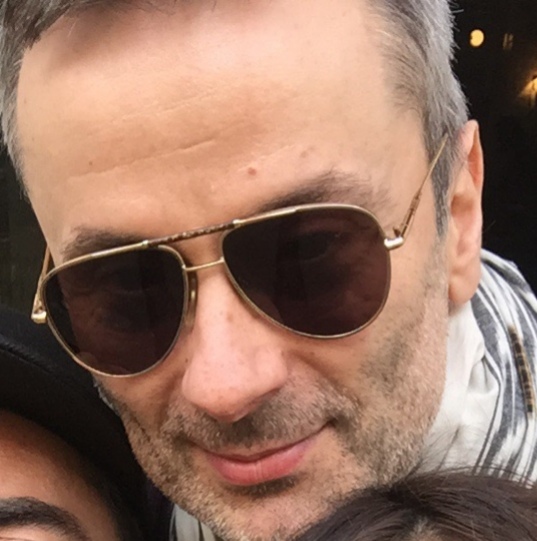 « With precision and subtlety Mariana got me to improve my power as well as my body shape using posture precision, different spottings and some customed bodybuilding moves especially adapted to me.
The purpose was to work and develop new body connections I would never have been able to discover on my own. The work we do is global and very intense and sometimes doe snot involve heavy weights but it is so effective in the long run. I have muscle soreness but never real pains.
Thank you so much to her for the post training advice. It is a real and long lasting work we do. »
Luc's testimonial, 50 year sold, designer, Body Reboot student (personal training)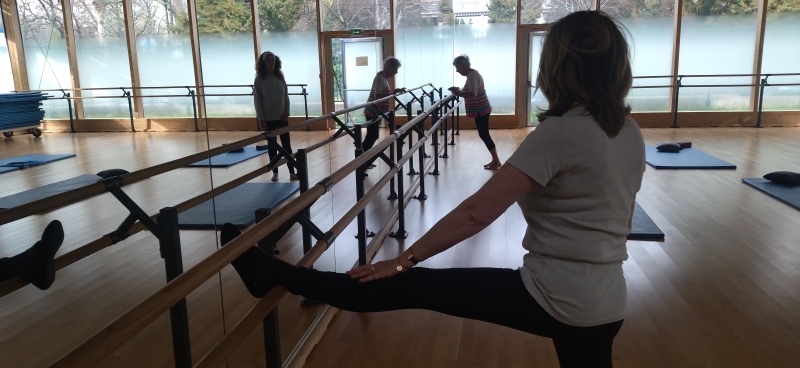 I must say that I love Jessica's classes especially the stretching classes. Since I started taking them, my lower back pains have almost disappear. I feel that my spine is lengthening, that my vertebrae get more space and that air start to flow freely! Its a bit like a accordion hen it unfolds and it brings me a fantastic feeling of wellbeing! To practice non stop!
Sylvie's testimonial, Body Reboot student (personal training)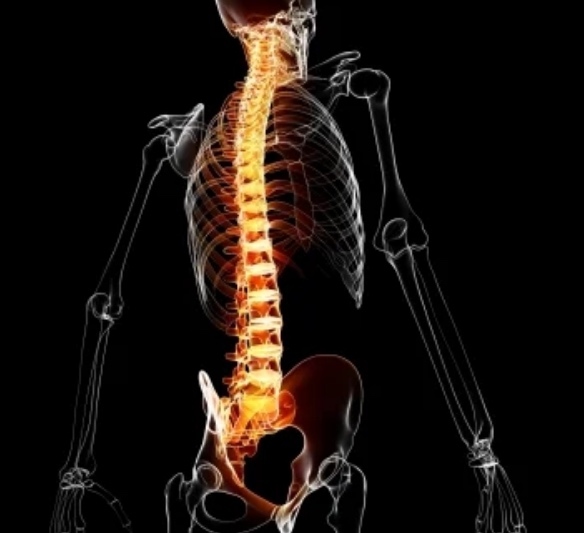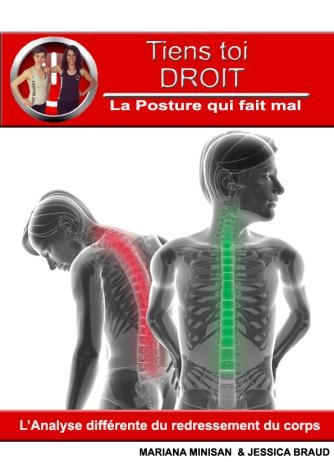 To understand why our method of body straightening is vital for you, download here for free your e-book on posture.
You will really be surprised to discover that the way posture is taught everywhere is not necessarily the right one.
Get your e-book